Mounting of rudder and tiller
Rudder: The rudder has integrated hinges with bearings, the upper located on the transom and the lower on the keel end.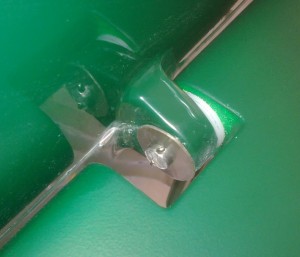 Upper rudder hinge
Dismantling: To dismantle, undo the securing pin on the upper hinge tap, remove the steel washer and the plastic washer.
Assembling: To assemble, put the rudder on the hinges, put the washers in place again and secure with the pin.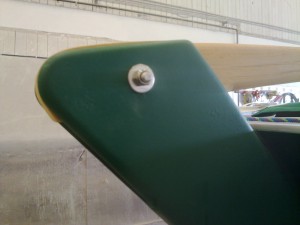 Rudder head
Tiller: To assemble the tiller, unscrew the bolt in the rudder head, put the tiller in place with the bolt and tighten  just enough to let the tiller be raised and lowered gently.